Our amazing Growers, Farmers and Producers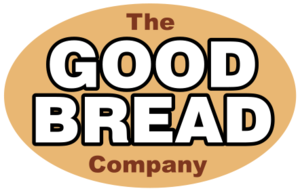 Located in the heart of Vittoria, since moving to Area 15, in 2019 we are busier than ever. New fresh and tasty breads and treats are being added to the menu all the time, and products from local farms are now available in the bakery's marketplace.  Our space includes the Market Cafe, Bakery and Richard's Hall for events.
 The church was built in 1852 to house a congregation established in 1799. Before its cessation, it was the oldest Baptist church in Ontario or Quebec, and the oldest church of any denomination in Norfolk County.   
Richard and his talented staff create delicious, artisan quality breads and baked goods.
We are a small family farm with a greenhouse, located north of Waterford, Ontario, near the hamlet of Boston Ontario in beautiful Norfolk County. We grow small fruited and speciality tomatoes in our greenhouse spring, summer and fall. Outdoors, we grow a variety of hand picked peppers, squash, bush beans and many other unusual vegetables on ten acres of drip irrigated fields. Our large pond is spring fed and we created our name "Boston Spring Farms" because our pond is at the head of Boston Creek. 
Jensen Cheese, a division of A.M. Jensen Limited, is a family-run business operating in Southwestern Ontario with a second location in Eastern Ontario that operates under the name of The Wilton Cheese Factory. The Jensen family takes pride in offering quality artisanal products and friendly services since 1925. Scott Jensen, the current owner of AM Jensen Limited, took over the company from his father, Eric, after Eric's passing in 2018.  Scott Jensen and the Jensen family take pride in offering quality artisanal products and friendly service, since 1925.  Located in Simcoe.
Meuse is a farmhouse brewery, farm, and market on a rural 25-acre property in Ontario's Garden. We make beer that is tied to tradition and moulded by our surroundings. We're a welcoming place for all people to relax in a natural setting.
Being a farmhouse brewery is more than just having a brewery on a farm, it is a mindset. With a focus on traditional European farmhouse ales, with a strong inspiration from Belgian styles, we craft beers using what is available to us on the farm and from our local region. This is why we draw our name from the River Meuse that runs through France, Belgium, and The Netherlands. Our beers incorporate well water from our farm, homegrown grains, and local hops and fruits. The underscoring signature comes from our house yeast tying our beers together; while our mixed fermentation and spontaneous beers tie us to our European roots and Norfolk County home. Though not 100% local yet, it is a goal we continually strive for.
Mischa Geven and Estelle Van Kleef's passion and shared belief in brewing quality Farmhouse style ales, became the formation of Meuse Brewing Company.  Located south of Scotland.
Townsend Butchers was purchased by Doug and Dave Miedema on Feb. 21st 1972. Their start was a very humble one, in the first few months they had several days where they put meat in the counter in the morning and took the same meat out again at the end of the day. It did not take long for the community to realise that they now had a source for fresh high quality local meat, along with fast and friendly service. Word of mouth soon spread the good news and the business has continued to grow ever since.
The core values of providing high quality local meats with efficient and friendly staff have taken us this far and this is our guide in all the business decisions we make. As the business has grown over the years the staff, the building and the product list have all grown along with it. We now offer a full range of beef, pork, chicken, turkey, lamb, goat, bison meats, as well as a full deli section with most of our products being made in house. On May 1st 2011 Doug's sons Steve and Jeff purchased the business and began a major expansion, which was completed by the end of October.
Succession has not changed any of our core values, we still continue to offer high quality locally raised meats with efficient and friendly service. Thanks to the grace of God, the overwhelming support of the local community and an awesome staff and facility, we are able to continue to provide all of this for you now and for a long time to come.
The Miedema family and their wonderful staff offer high quality locally raised meats with efficient and friendly service.  Located in Simcoe.
Brewing in the Belgian Trappist style.  New Limburg was started as a family brewery, brewing beers that they came to love while living in Belgium. 
They have transformed an old school into a microbrewery with a Bistro style restaurant, bringing the best Belgian style ales to Norfolk County.  Located west of Simcoe.
The Apple Place is the place to go to buy fresh Norfolk apples right from the source. Located at the front of The Norfolk Fruit Growers' Association.  The Apple Place is open as long as locally grown apples are available, from September to June.

Stop in to visit them at 99 Queensway East, Simcoe
Jason and his company; Pristine Gourmet deliver heritage, passion and true craftsmanship in their products.  The artisan products produced by Pristine Gourmet are non-GMO and are sought out by great Chefs, throughout Ontario.  Located west of Waterford.
The sustainable farming practices and traditionally raised livestock make happier, healthier animals.   Resulting in award winning certified grass fed Beef, (Texas Longhorn cattle).  Located near Tillsonburg.
Mat and Melissa Vaughan owner's of Hounds of Erie Winery.  Both are quite passionate about their business and bring different expertise to the winery.  Their hospitality and craftsmanship is what truly delivers the all around amazing things going on in Clear Creek.
Kernal Peanuts Ltd. is the largest peanut grower in Canada. It is owned and operated by Ernie and Nancy Racz of Vittoria, Ontario. The company is situated on the Racz family farm on Fisher's Glen Road, south of Vittoria.
This bakery is a product of passion and love. Melanie and Brad hope their fascination for good food are contagious and that The Urban Parisian becomes a highly anticipated destination for locals and tourists to gather and scintillate all their senses.  Located in Port Dover.
At Bonnieheath Estate Lavender and Winery they are passionate about the better stuff in life. Located in bountiful Norfolk County, they are known for our award-winning wines and ciders.
The little ten acre vineyard, on a sprawling 129 acre farm, produces nine grape varieties which they harvest at their peak to produce extraordinary wines for every occasion.
All production is done on-site, and is artisan crafted. Bonnieheath Estate goal is to share the exceptional experience that is had at Bonnieheath Estate Lavender and Winery.  Located just north-west of Simcoe.
Situated in bountiful Norfolk County, on the sandy north shore of Lake Erie, is Nature's Way Organics.
The farm has been in the family since 1958 during the tobacco boom. Ed is the son of European immigrants from Latvia and Lithuania, farming came naturally and so did hard work. In 1999, as the new owner, Ed began the 3 year transition requirement and started to grow our 100 acres completely organic. Tobacco sure was hard work, however, organics proved to be a challenge just trying to stay on top of the invasive weeds!
Our main crops are sweet potatoes and our brand of popcorn, "Passion Popcorn", with a large variety of produce as well.
Nature's Way has partnered with organic retail stores, food box companies and farmer's markets to bring quality and freshness to the consumer, locally and in Toronto. We tell them if they want it any fresher, they'll have to come to the farm!
As young twenty-somethings, we always knew we wanted to do something with the family farm. Although our education and eventual careers took us in other directions, our initial inclination was never very far away. In 2010, we bought half of our family's farm and decided to start growing hops. It was from here that our dream to one day own an estate brewery started to evolve.
Since then, we've gleaned some knowledge, accomplished some goals, and constructed a sound idea of what we wanted our business to look like. We've built a kick-ass brewery in one of two incredible turn-of-the-century barns. In the other, we've created a beautiful space, with an adjacent outdoor patio, for guests to lounge, imbibe, and nibble all day long.
Den Besten's Rainbow Trout Farm was purchased in 2011. Henk Den Besten with his wife Wilhelmina and their extended family have worked hard to grow their farm since then.

The Den Besten's started with specializing in Smoked Rainbow Trout. They have grown their product lines since then. They now offer Pickerel, Catfish, Whitefish, Dips, Dressings, and Organic Free Run Eggs.

The Den Besten family strives to provide quality products with great services. They have also received an award from MyPick which is verified by "Local Farmer".  Located west of Langton.
In 1892 James King established Cedardale Farm in the fertile fields of North Dumfries, between Kitchener and Cambridge, Ontario. Four generations later, King's great-grandson, Tim Barrie, farms Cedardale and operates Barrie's Asparagus Farm & Country Market. Tim's parents, David and Miriam Barrie, began growing asparagus at Cedardale in 1974 after harvesting seed from Miriam's family farm at Alliston, Ontario - at the time, her father, Homer McMann, had the largest asparagus farm in Ontario. In 1990, David & Miriam retired from farming in Canada to develop Namingazi Farm Training Centre in Malawi, Africa through Presbyterian mission. Since 1995, Tim and his wife Libby have called Cedardale Farm "home" raising their four children there. In every aspect of farming, Tim strives to honour his parents and grandfathers - their integrity, work ethic, and love for the land has shaped his values, beliefs and farming practices.  When you visit Cedardale, ask Tim to show you one of his Grandpa Will Barrie's hand-carved wooden gavels or inquire about the "I.O.U." payment plan his Grandpa Homer McMann used in Alliston.  Family traditions mean everything to the Barries and Tim & Libby hope you'll feel right at home at Cedardale Farm.