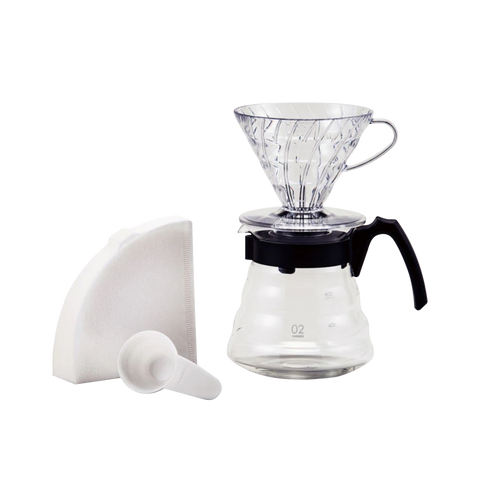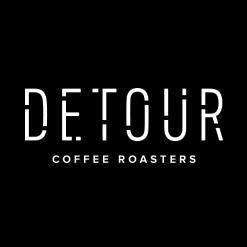 Detour coffee roasters
Hario Craft Coffee Maker (Pour-over Kit)
If you're looking to get started with speciality coffee brewing or know someone who is (and maybe they have a birthday coming up), then this Hario starter kit was made for you.
This box set offers a great value and comes with a Hario V60-02 Clear Coffee Dripper, a Hario V60-02 Heatproof Glass Diner Coffee Server, and a 40-pack of white V60-02 filters.
Oh, and if you don't have a scale* there's a coffee measuring spoon.

**We recommend using a scale!
Capacity: 600 mL
Microwave Safe
Made in Japan