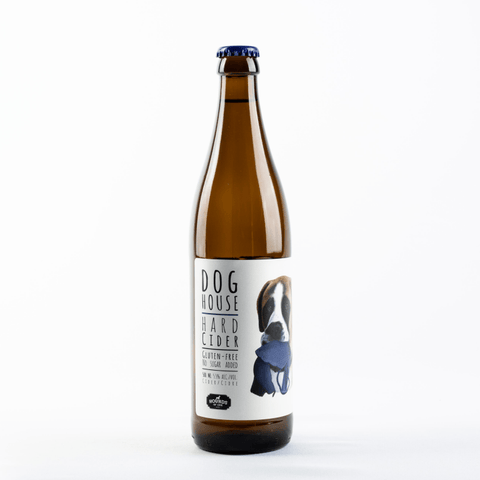 Hounds of Erie Winery
Hounds of Erie - Dog House Cider, per 500 mL
Dog House hard cider is fermented in very small hand-crafted batches using two ingredients. Apples, and fresh Ontario Citra Hops! With ripe golden russet apples as its base, Dog House hard cider is packed full of flavor and exhibits a fresh aroma of passion fruit, grape fruit and citrus with subtle spice finish.
No additives. No added sugar.
Just excellent, fresh hard cider!
500 ml 5.5% alc./vol.
(to purchase a case make your order QTY 12 bottles